This is my collection of personel recorded mp3s that I occationaly get in to my head to post online. If you see any thing you like please feel free to comment on it.
Candle In The Wind
Posted 03-21-2016 at 10:11 PM by
Bishop
---
written by Elton John and Bernie Taupin
recorded by Elton John
https://youtu.be/hPPq2lY9JVo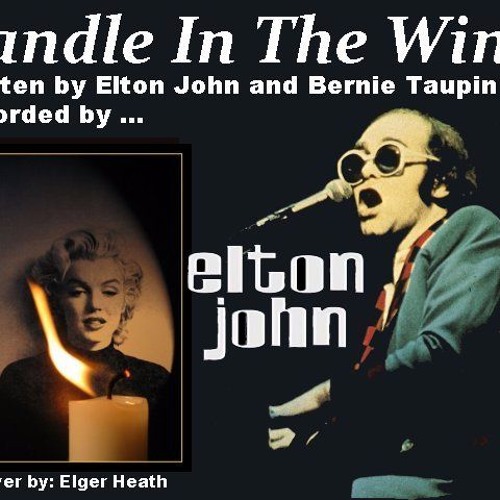 For those of you who think I am completely stuck strictly on Country Music here is a piece I fell in love with some years back that was considered Soft Rock at the time. 'Candle in the Wind' was written by Elton John and Bernie Taupin and was recorded in 1973, by Elton John, as a tribute to Marilyn Monroe.
It is everything that a ballad ought to be and Elton did a wonderful recording of it. Here is my simple cover of the very same song.
Views
3653
Comments
0
Comments