This is my collection of personel recorded mp3s that I occationaly get in to my head to post online. If you see any thing you like please feel free to comment on it.
Summertime Blues
Posted 10-22-2018 at 08:40 AM by
Bishop
---
written by Eddie Cochran, Jerry Capehart
recorded by Eddie Cochran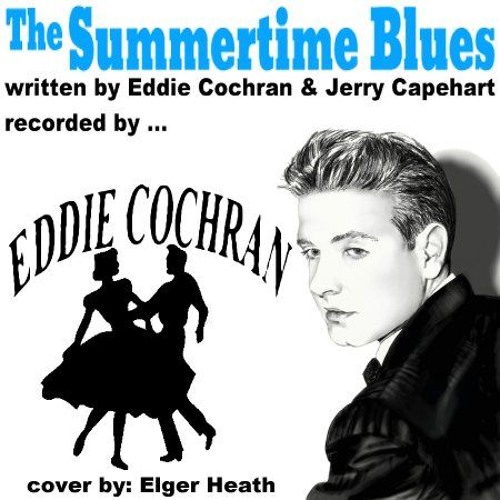 https://youtu.be/rCSPCNAf-c4
These days, with my left hand starting to lose it's feeling, I tend to avoid playing much at all. Now and then I attempt to force myself to rise to my past glory, only to prove that my better days are truly behind me. Still what can I do? I'm addicted to playing music, you see. Last week I tried to think of something that I'd want to record that I hadn't already done. The wonderful, sunny whether got me thinking along a summer theme and the 'Summertime Blues' came to mind.
Co-written by Eddie Cochran and Jerry Capehart, it was originally recorded by Eddie Cochran. It's a lively Rock-a-billy number about the frustrations of teenage life and love in the throws of youth. Though recorded by many other artists it is probably best remembered as a hit for Alan Jackson in 1994.
This is NOT an easy piece to preform and I've never done it, seriously, before but I couldn't think of a more suitable number for the time of year so here is my effort to cover the 'Summertime Blues'.
Views
1061
Comments
0
Comments