This is my collection of personel recorded mp3s that I occationaly get in to my head to post online. If you see any thing you like please feel free to comment on it.
Making Believe
Posted 08-01-2016 at 04:27 PM by
Bishop
---
written and recorded by Jimmy Work
https://youtu.be/-ZD4mpS2lDE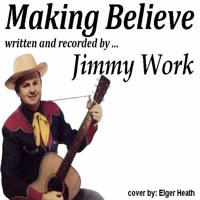 Here is my cover of a classic country tune written by Jimmy Work and recorded by said artist in 1955. 'Making Believe' is a beautiful tune that has never lost its shine in all these years. My preferred recording of this tune, it has been done by so many artists, is the track recorded by Merle Haggard & George Jones. This just seems like just the sort of tune Merle would make famous.
Views
2079
Comments
0
Comments