This is my collection of personel recorded mp3s that I occationaly get in to my head to post online. If you see any thing you like please feel free to comment on it.
Honky Tonkin In Mississippi
Posted 08-01-2016 at 04:31 PM by
Bishop
---
written & recorded by Jimmy Swan (1965)
https://youtu.be/3-BawqSoR_s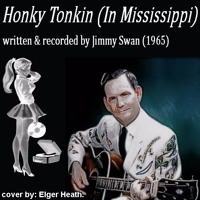 I came across a recording of an old tune from the mid 60's called 'Honky Tonkin (In Mississippi)', on YouTube, this afternoon and fell in love with it. This is not the song 'Honky Tonkin' by Hank Williams but an entirely different number, written and recorded by Jimmy Swan in 1955. It has a rather familiar tune to it but I love the way the words ... "all night long." kinda hang on at the end of the chorus. At any rate, it was about time I recorded another cover and I wanted to learn a different song so I did both and recorded a simple cover of 'Honky Tonkin (In Mississippi)',
I hope you find it enjoyable but see if you can track down the video of Jimmy Swan's recording and you really see what I mean about that last line of the chorus.
Views
1716
Comments
0
Comments