This is my collection of personel recorded mp3s that I occationaly get in to my head to post online. If you see any thing you like please feel free to comment on it.
Copperhead Road
Posted 10-20-2016 at 03:38 PM by
Bishop
---
written and by Steve Earle
https://youtu.be/vvV9mwGll4c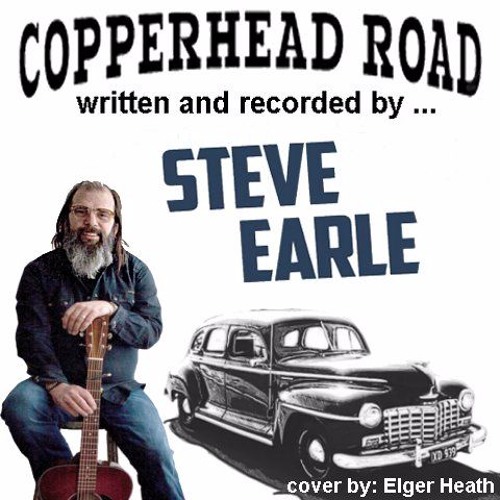 What do you get when you make a serious effort to cross Rockabilly with Bluegrass? You get a rock'n little number called 'Copperhead Road'. Written and recorded by Steve Earle, this jumping piece tells the story of a young man's life growing up in a family of Bootleggers and Rum-runners in a part of the country where there aren't many other ways to put food on the family table.
Of course it is a well know tune. Most you'll have heard it, but it isn't as complicated a tune as you might think. Sure I'm missing the mandolin and the bagpipes but I think that this isn't as bad recording, considering that I'm just an amateur musician with a single acoustic guitar. Why not check out my cover of Copperhead Road.
Steve Earle, Rock/Bluegrass, cover.
Views
2108
Comments
0
Comments