This is my collection of personel recorded mp3s that I occationaly get in to my head to post online. If you see any thing you like please feel free to comment on it.
I Don't Care (If Tomorrow Never Comes)
Posted 12-29-2016 at 01:48 PM by
Bishop
---
written by Hank Williams Sr.
recorded by Hank Williams Jr.
https://youtu.be/Njy24947roc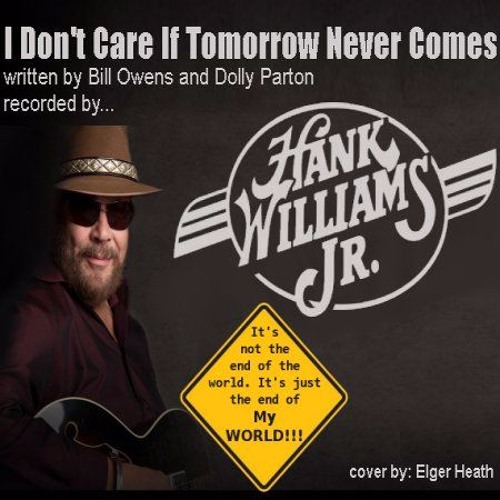 Originally written and recorded by Hank Williams Sr., this is the Hank Williams Jr. version who's lyrics were modified by Bill Owens and Dolly Parton. This is a classic country tune that is a favorite of most country music fans including me. It's short but sweet and the lyrics just can't be beat. Here's my attempt to cover Hank Williams Jr's 'I Don't Care If Tomorrow Ever Comes'. Hope you enjoy it.
Views
3034
Comments
0
Comments